Chinese New Year celebration 2021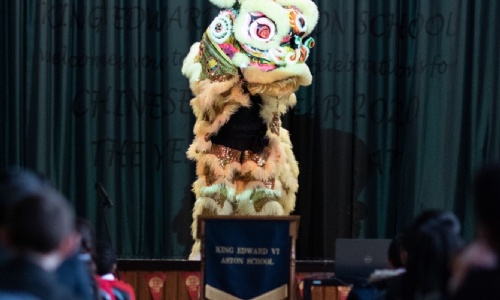 Chinese New Year celebration at King Edward VI Aston school
Chinese New Year is the most important festival for Chinese people– also known as the Spring Festival, and is a time of feasting with the family, celebration, fireworks, and gift-giving. It is a 15-day holiday, beginning on the first day of a new moon and ending with the full moon on the day of the Lantern Festival.
The Chinese calendar is based on the lunar year, so the date of Chinese New Year changes every year. It follows a 12-year pattern with each year named after an animal. This year, Chinese New Year will begin on Friday, 12th February, bring in the year of the Ox.
Click on the link to watch the Chinese Zodiac Story: https://www.youtube.com/watch?app=desktop&v=x81zCOzE58E
Students at King Edward VI Aston school have been celebrating Chinese New Year for the past four years and it is one of the highlights of the year. This is the first time Chinese New Year has happened during a national lockdown. However, our students still enjoyed celebrating virtually. They watched a Chinese New Year assembly and enjoyed lots of new year activities such as learning about the Zodiac animals through Kungfu moves, traditional Chinese paper cutting, writing spring couplets etc.