Learning Chinese Zodiac animals through Kungfu moves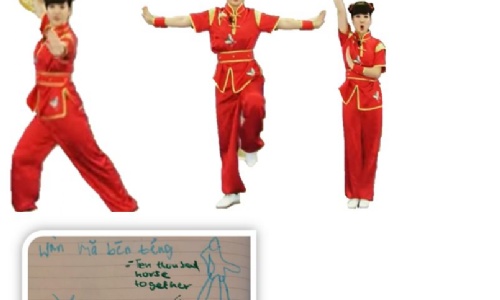 This year the children at Birchfield Primary School, Heathfield Primary School, Manor Park Primary Academy and Anglesey Primary School have been learning Chinese New Year animals through Kung Fu.
They have been enjoying learning the 12 Zodiac animals through different movements in a set of Kung Fu moves. Some of the students have recorded some moves with drawing and labelling in Chinese pinyin. Most of the student's favourite moves are: the flying dragon (Lóng fēi Fèng wŭ 龙飞凤舞) and the golden chicken standing on one leg (jīn jī dú lì 金鸡独立)!What is your favourite move?
The younger students have been making some art and craft animals. Other students also had a go at making Chinese decorations and writing couplets.